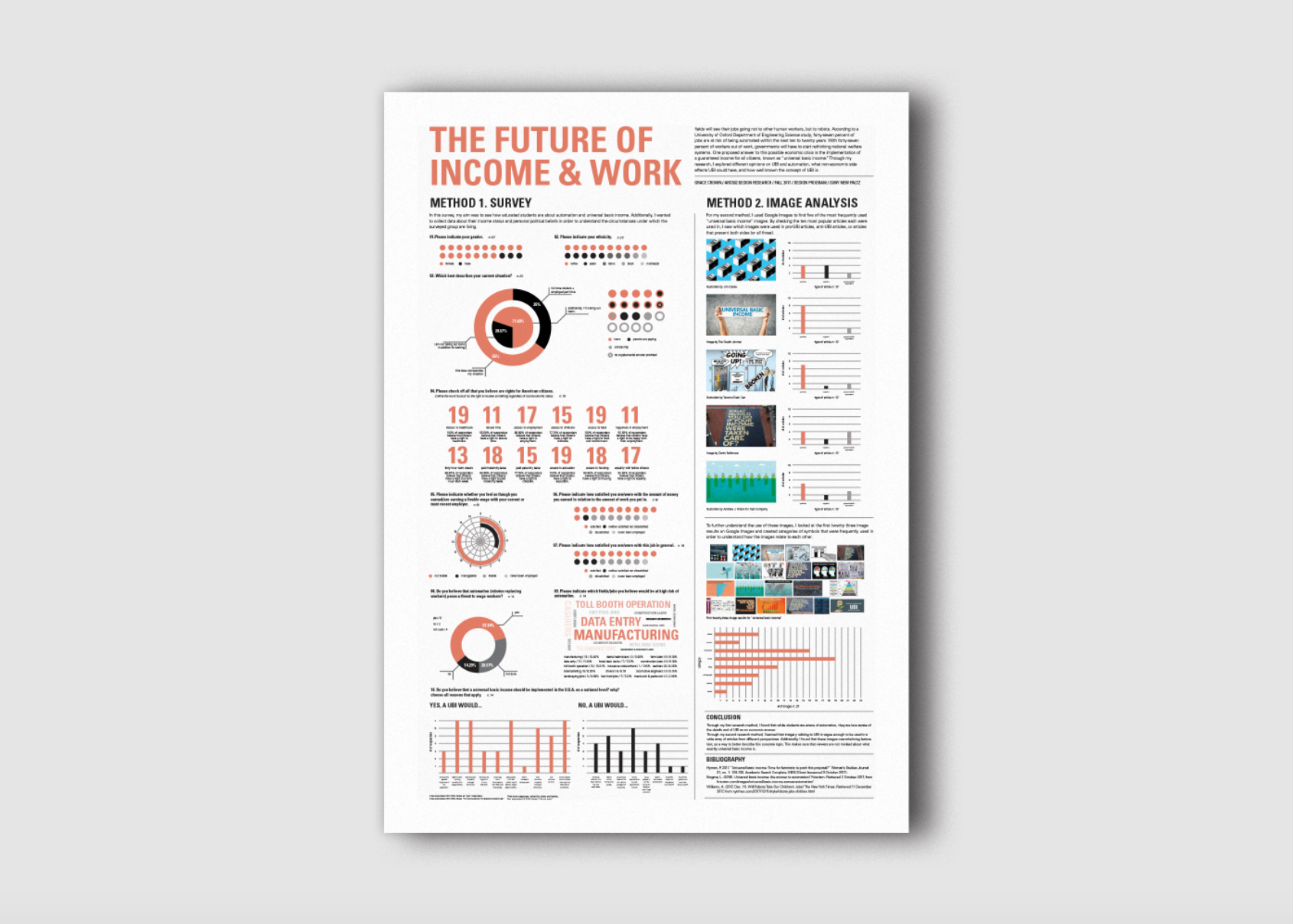 Over the course of the Fall 2017 semester, I researched the attitudes that students have toward the future of work and income in the United States, focusing mainly on the automation of wage jobs and the concept of a Universal Basic Income. Both of these topics would drastically change life as we know it in America; the automation of jobs has the possibility of leaving millions of Americans out of work, and a Universal Basic Income could ensure that all Americans have a guaranteed income each month regardless of their employment status.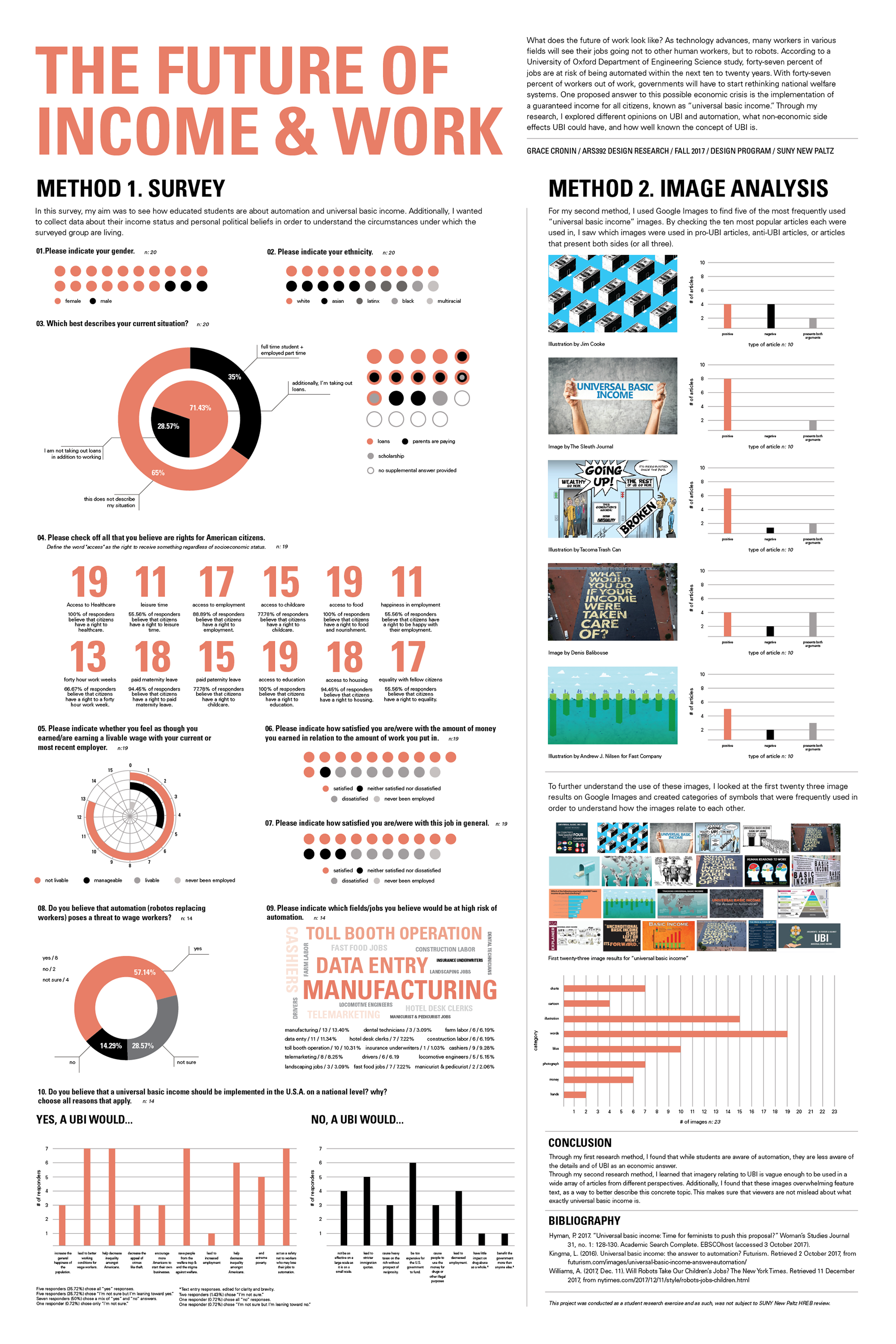 Rather than this being a conclusive research project, this long-form assignment was an opportunity to learn how to compile data, analyze it, visualize it, and draw a conclusion. The pool of data is from a small number of people concentrated in a liberal university setting, and is therefore not indicative of the beliefs of all Americans. Regardless, the project demanded a large amount of time, effort, and attention to detail, for both the research, compiling, and design.
This poster was on display in  the lobby of the SUNY New Paltz Old Library Building from January to April 2018. From April 2-13, 2018, it was part of the Design for Good is Good for Design exhibition in the Sojourner Truth Library.