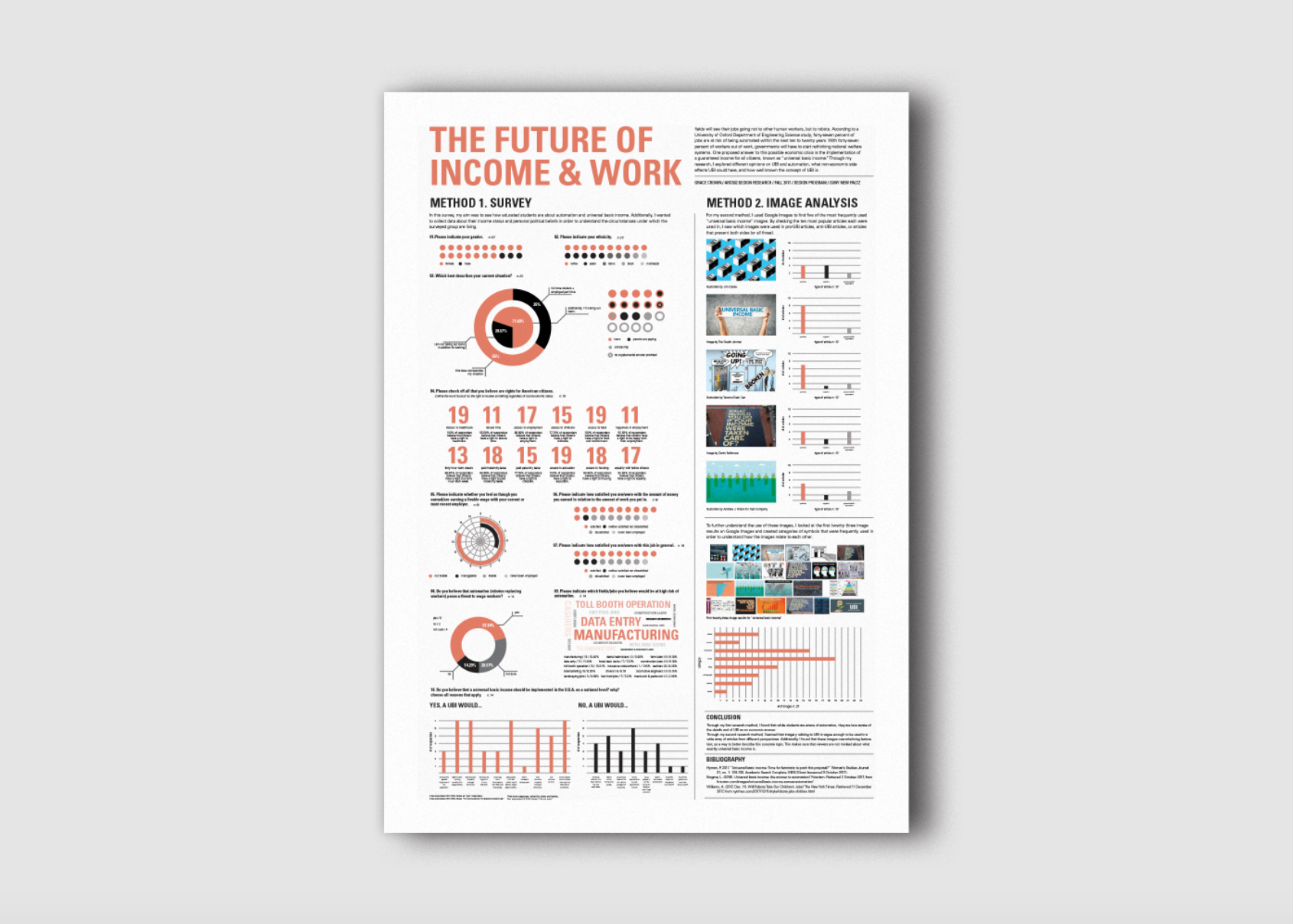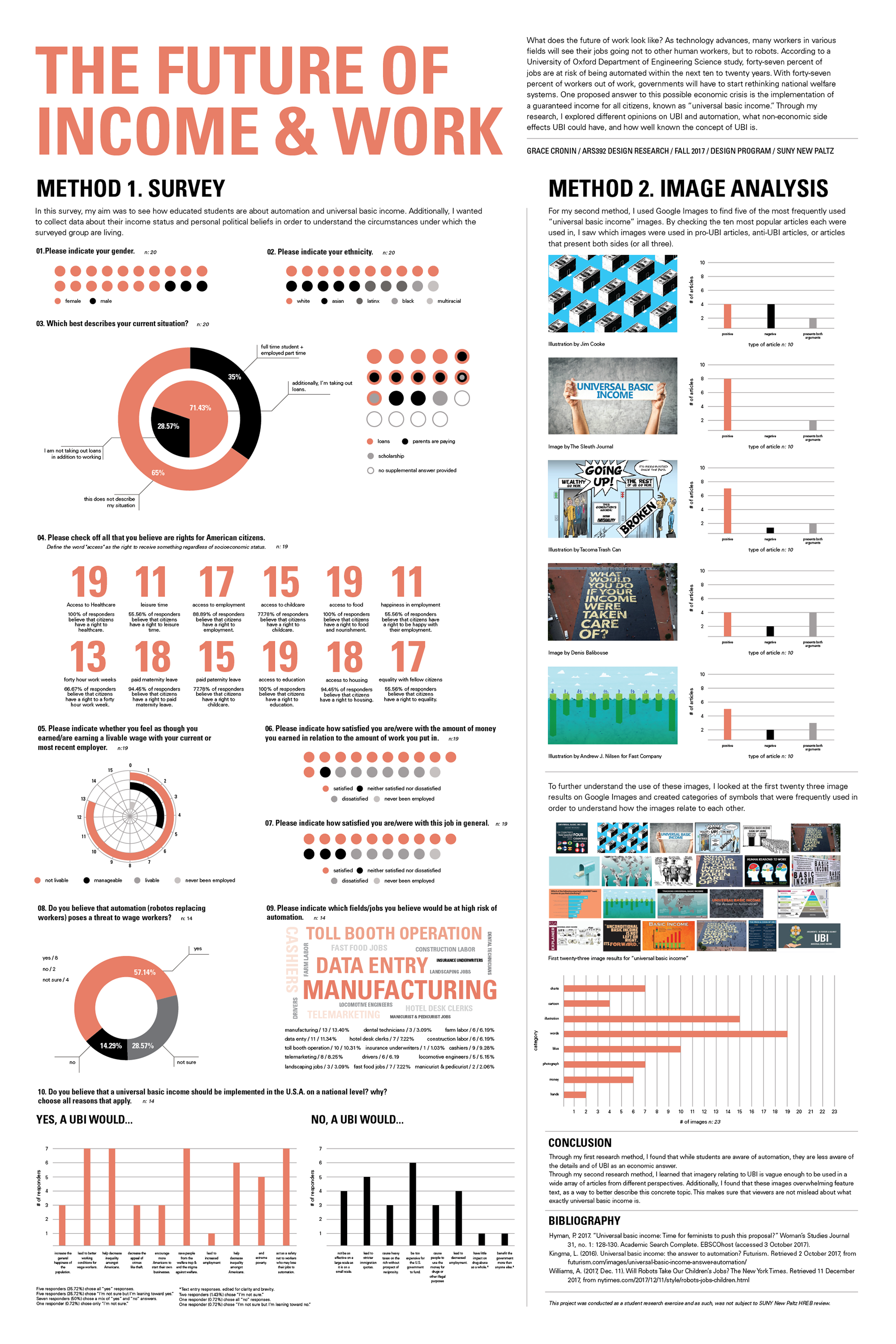 Over the course of the Fall 2017 semester, I researched the attitudes that students have toward the future of work and income in the United States, focusing mainly on the automation of wage jobs and the concept of a Universal Basic Income. Both of these topics would drastically change life as we know it in America; the automation of jobs has the possibility of leaving millions of Americans out of work, and a Universal Basic Income could ensure that all Americans have a guaranteed income each month regardless of their employment status.
I became interested in this concept after learning about small-scale implementations of guaranteed incomes, such as the Permanent Fund of Alaska, the Eight project in Fort Portal, Uganda, and the GiveDirectly program in Nairobi, Kenya, as well as the pilot programs implemented in Finland and the Netherlands in early 2017. I began to wonder if a program like this would be able to exist in the United States, as one has never been introduced on such a large scale. I wanted to not only spread the word about what a Universal Basic Income is, but also to see if my peers believe one should be implemented and why.
While each student did thoroughly research their topic, this class is more about how to research and visualize the information rather than the conclusions of the research.
This poster was on display in  the lobby of the SUNY New Paltz Old Library Building from January to April 2018. From April 2-13, 2018, it was part of the Design for Good is Good for Design exhibition in the Sojourner Truth Library.