OBJECTIVE: choose a word from the given list and create a brand for it.
The word I chose was "joy," and what's more joyful than a cup of coffee in the morning?
i began with a rigorous iteration process.  here are a select few.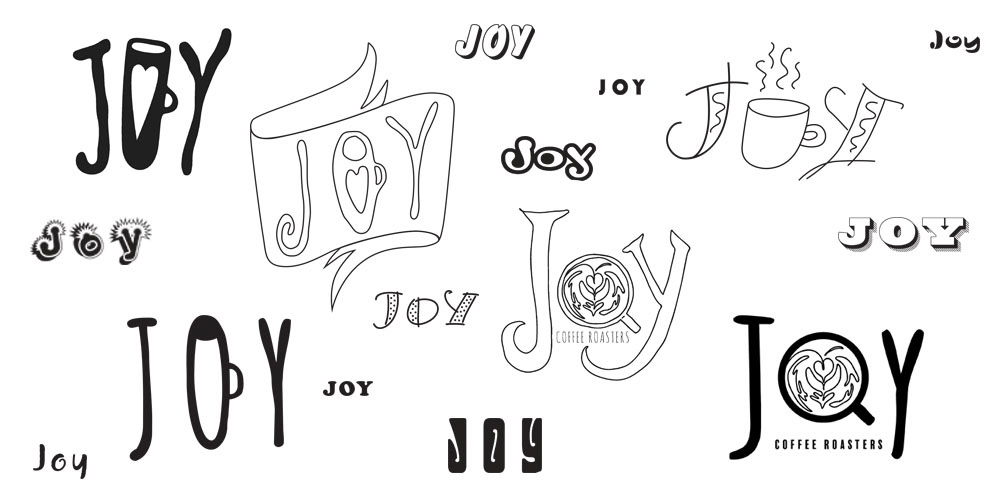 i found myself gravitating toward the logos with the latte-art-Os (as the ones with just the coffee mugs read a little more like "JUY").  i decided to use the one that utilized the typefaces "amatic" and "balboa-plus" since this was a typography class and the focus wasn't exactly on handlettering.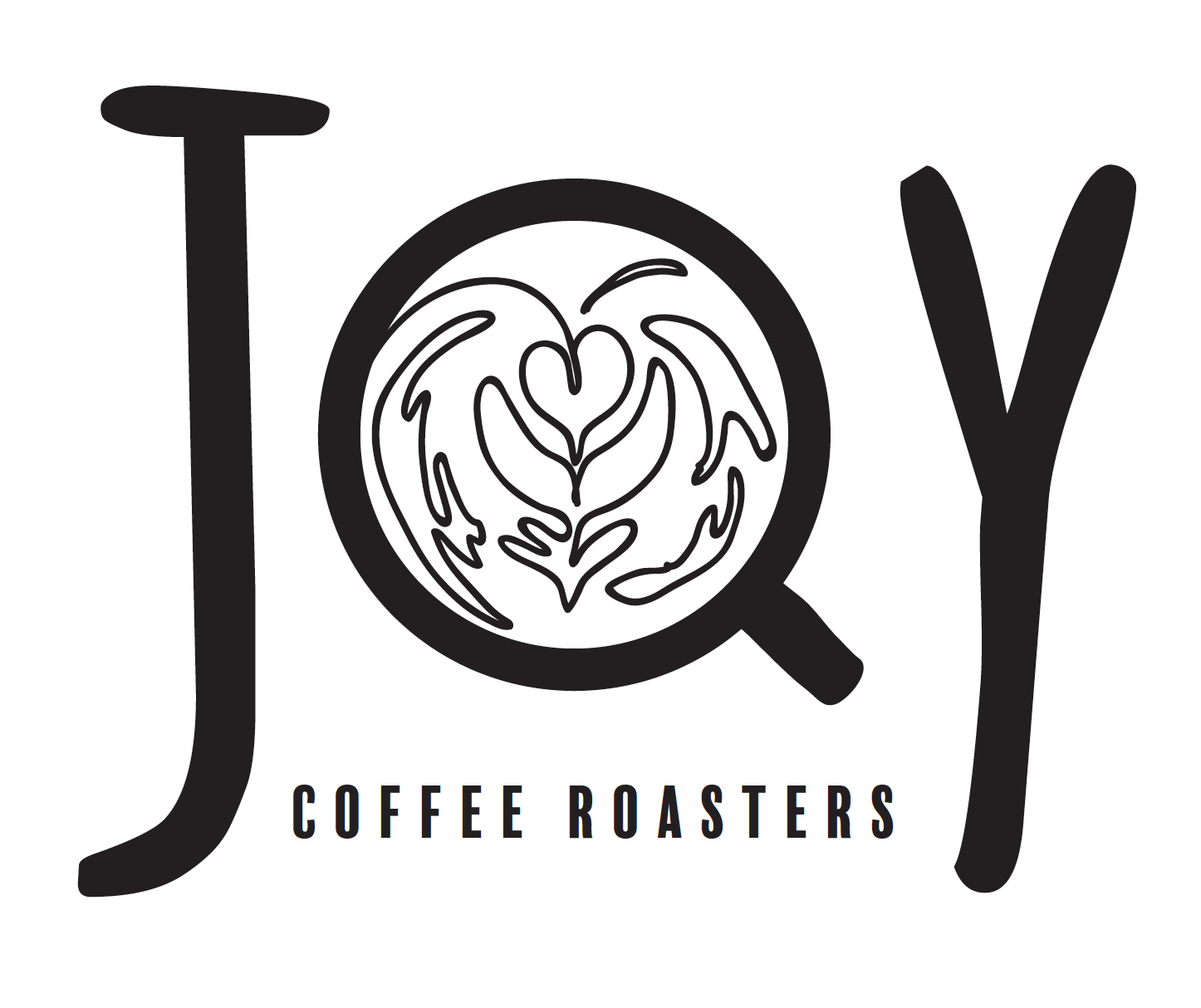 JOY is a third wave coffeehouse based in new york. we believe that coffee is a about the pleasure it brings. we source our coffee from various places throughout the globe, looking for the best and the rarest in the world. all our coffee is roasted in shop, so each cup of coffee is as fresh as possible.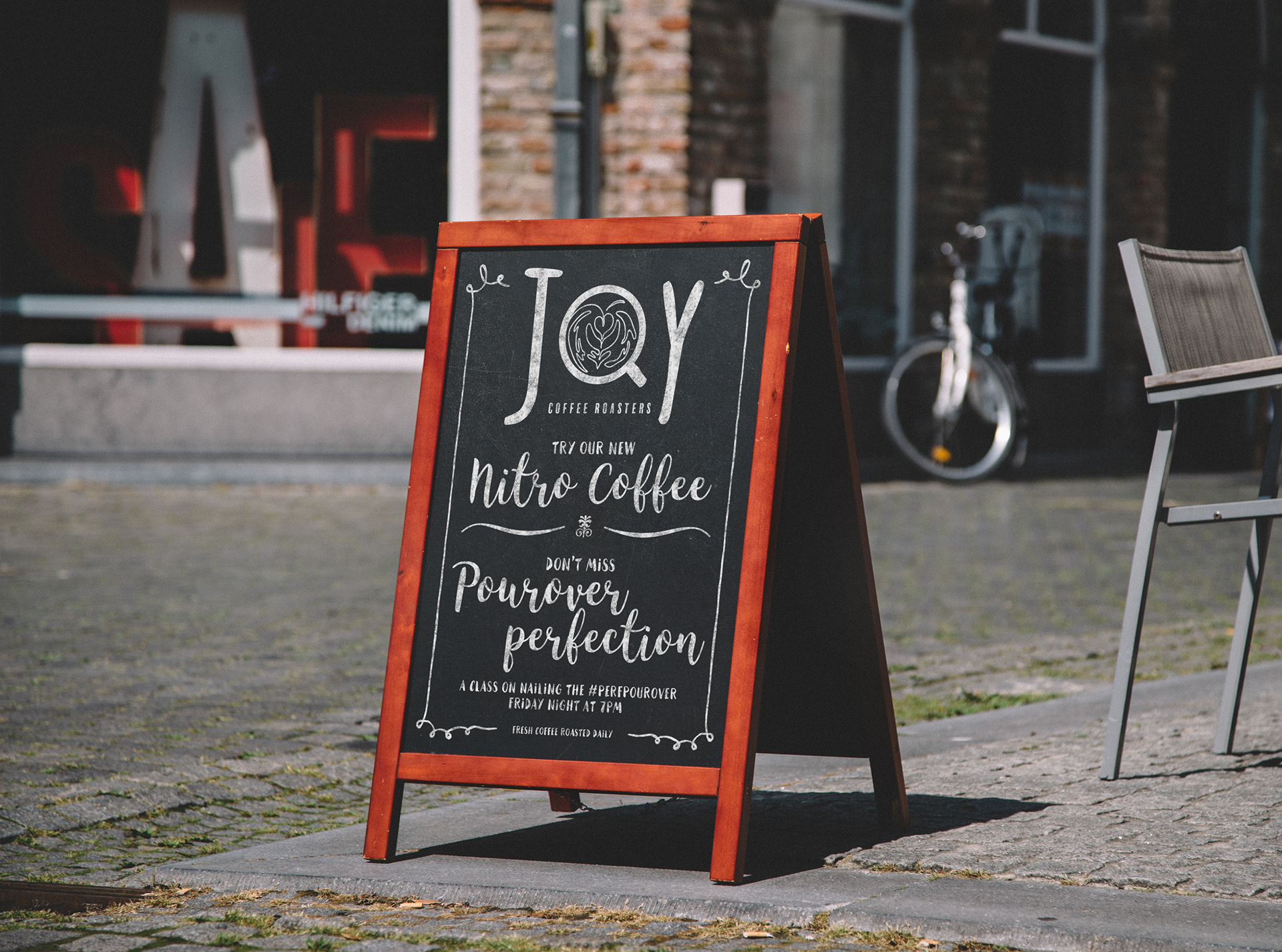 when you approach our storefront, the first thing you'll see is the chalkboard sign placed out in front. here, we advertise new or seasonal drinks and any classes that may be held in the near future.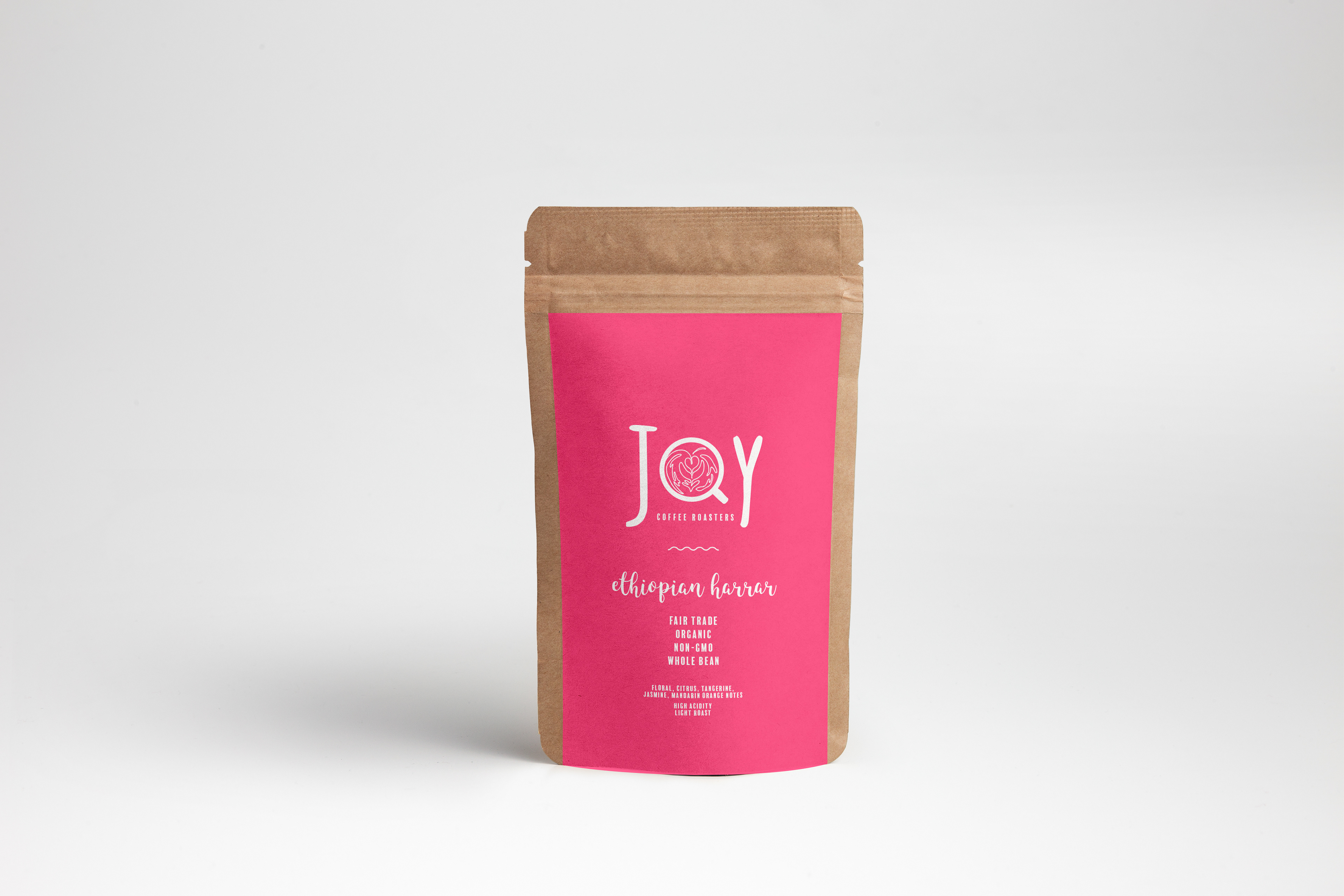 make sure you pick up a bag of our freshly roasted coffee. featured is our ethiopian harrar, a joy favorite. we also carry kenyan, guatemalan, brazilian, indonesian, colombian, mexican, and more. all coffee is fair trade, organic, non-gmo, and whole bean. if needed, we can grind the beans on location for you.